BVA's Getting Started Guide: Connecting with the Community
Boston Virtual ARTCC encourages members to join us in our TeamSpeak server and Discord. While these social elements of the community are not requirements in order to fly or control with us, members can chat (by voice or text) before and after their flights. Both servers are also great places for you to get help from other members as you get set up for the first time.
Check out our TeamSpeak Connection Guide and Discord Connection Guide for more information on connecting with us.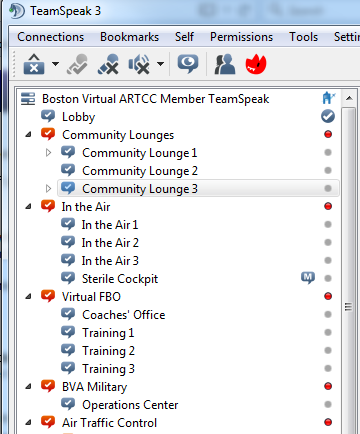 The remainder of our Getting Started Guide walks through how to get configured to connect to the network based on the simulation platform you are connection from.