Controllers Online (0)
No controllers currently online.

Wind:
Clouds:
Precip:
Alt:
BOS
ALB
BDL
BTV
BGR
PWM
SYR
ACK
Boston Suggested Runways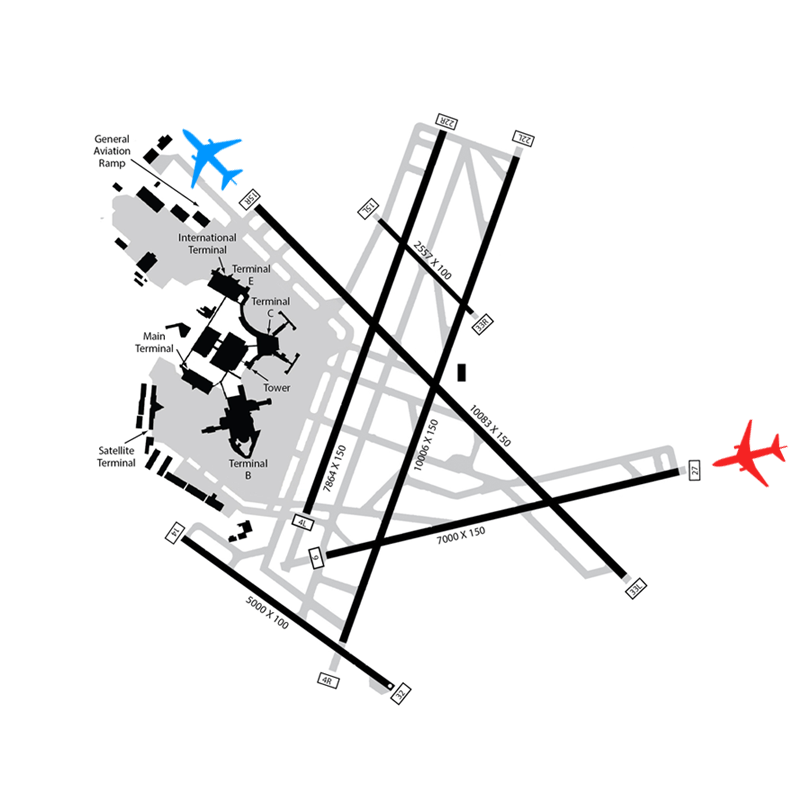 Landing
27
Departing
33L
Top BVA Controllers This Month
| | | |
| --- | --- | --- |
| 1 | Matthew Moran | 36h 25m |
| 2 | Jamsheed Lovelace | 19h 56m |
| 3 | Evan Reiter | 19h 51m |
| 4 | Nathan Rankin | 19h 22m |
| 5 | Braden Kearney | 18h 43m |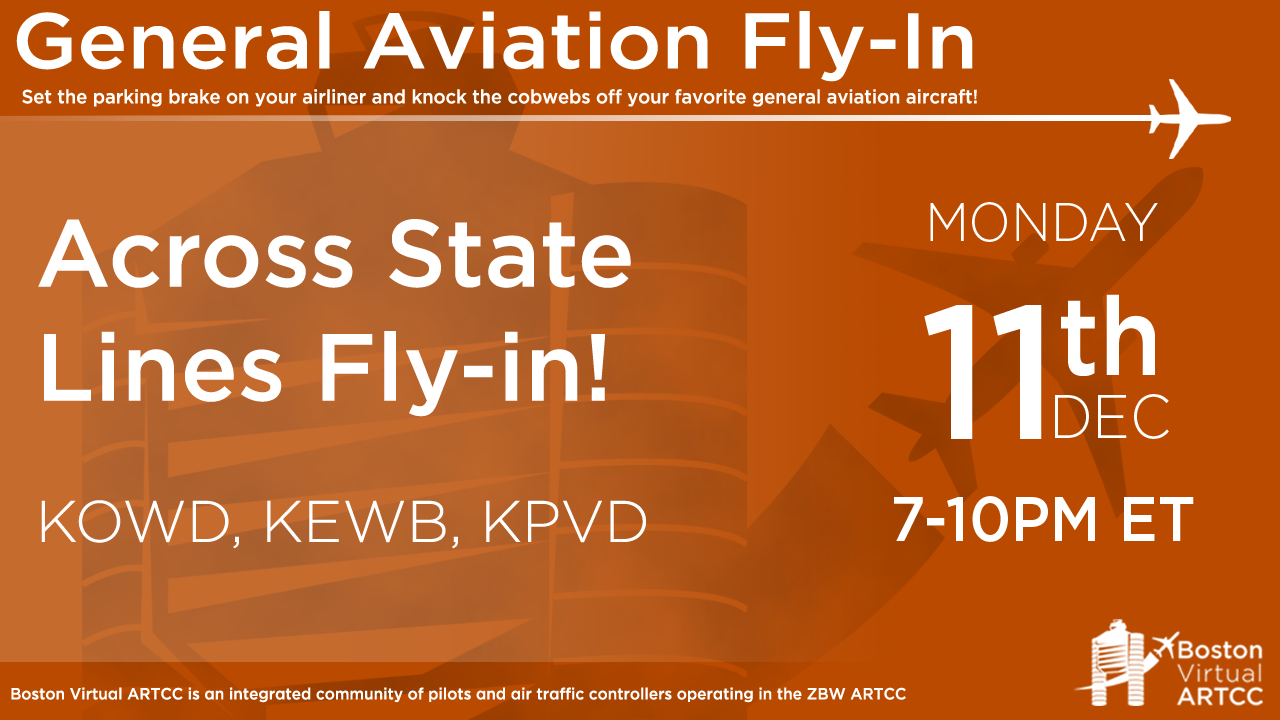 Upcoming Events:
Across State Lines Fly-in!
Bradley Intl. Airport
10th Anniversary Northeast Corridor FNO
BVA Ski Trip
Boston and Albany
Welcome to Boston Virtual ARTCC!
Boston Virtual ARTCC (BVA) is a free, immersive, and realistic air traffic control community for pilots and aviation enthusiasts. We provide air traffic control within the Boston ARTCC on VATSIM, covering several popular airports in the New England and Upstate New York regions. In addition, we have an active community of pilots who work with the controllers to create one of the most realistic air traffic control environments available online.
At BVA, you can train as a controller, participate in Wings Over New England, learn from other members in a communal environment, and more! At BVA, everyone is here to learn and happy to help.
If you're new to the community, learn more about us and submit a free application to join. If you're a member, sign in above for full access to the community's resources.
News From BVA
Airspace Briefing
Read about scenery, procedures, and other information that all pilots flying in our airspace should be aware of.
About BVA
Learn more about our integrated pilot and air traffic control community or submit a free application to join!
Feedback
We love feedback! Tell us how we're doing, what you like about flying with us, and how we can improve.
WINGS
Take a virtual tour of New England airports while gaining knowledge on flying within the ATC system.
Preferred Routes
Search for and find air traffic control preferred routes for popular airports in the region.
Charts
Find out more information on where you can get charts and other resources for flying in New England.
Time
Destination
Callsign
Remarks
06:10
Amsterdam
WAT3677
Departing
08:50
London
AAL108
En Route
11:30
Toronto
ACA767
En Route
Time
Origin
Callsign
Remarks
00:00
Toronto
ACA8556
En Route
04:00
Nairobi
KLM617
En Route
08:15
Lisbon
TAP217
En Route
08:20
Hong Kong
CPA812
En Route
11:40
Lisbon
TAP65
En Route
12:10
Columbus
RPA5771
En Route
21:20
Hong Kong
MAW761
En Route