Controllers Online (0)
No controllers currently online.

Wind:
Clouds:
Precip:
Alt:
BOS
ACK
BDL
SYR
BTV
PWM
BGR
ALB
Boston Suggested Runways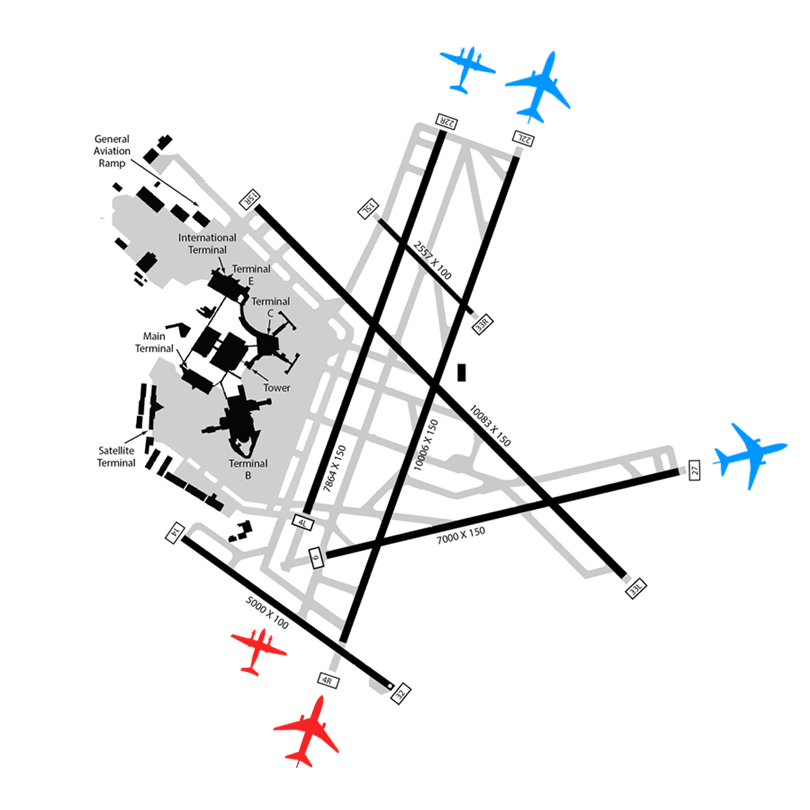 Landing
4R (Jet Aircraft Only), 4L (Non-Jet Aircraft Only)
Departing
9, 4R, 4L (Non-Jet Aircraft)
Top BVA Controllers This Month
| | | |
| --- | --- | --- |
| 1 | Jamsheed Lovelace | 112h 42m |
| 2 | Ben Rosenberg | 56h 35m |
| 3 | Patrick Curtin | 53h 19m |
| 4 | David Roderick | 51h 27m |
| 5 | Owen Wang | 44h 46m |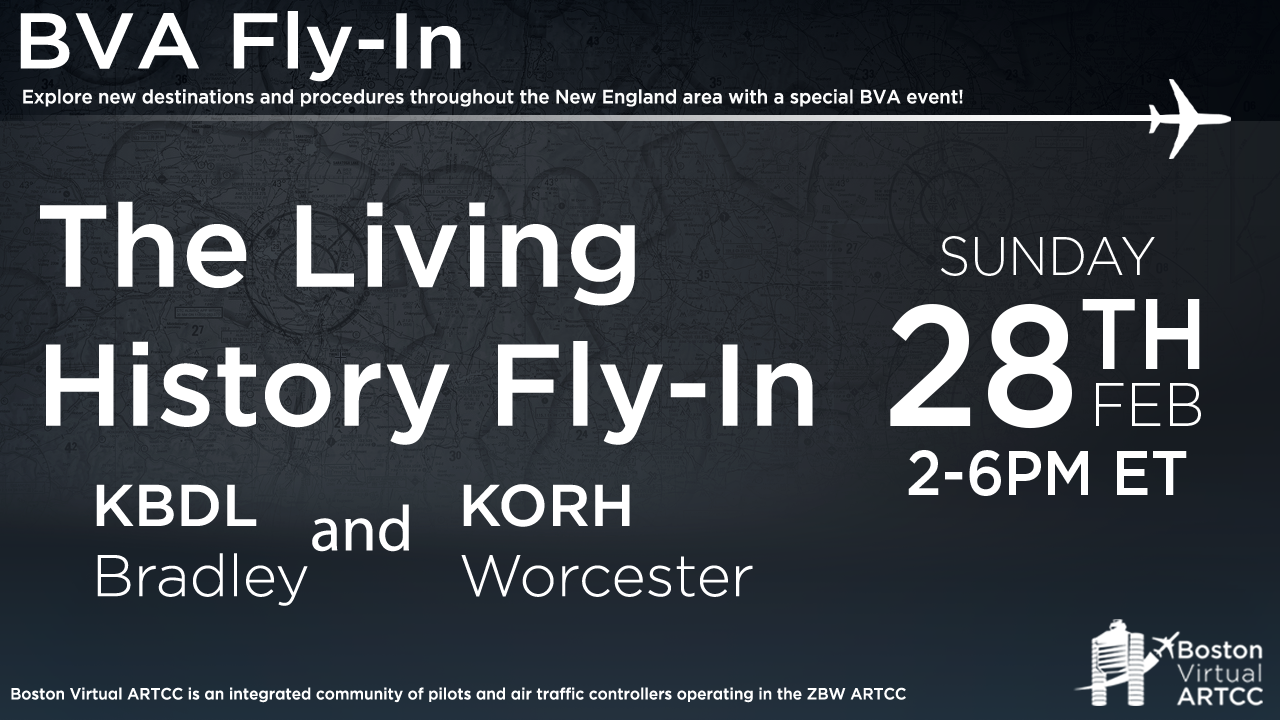 Upcoming Events:
The Living History Fly-In
Long Island Sound Fly-In
Boston and Bangor
Manchester
Bunny Hop!
The Great Cape Escape
Montreal Monthly
Honk! v2: Electric Honk-aloo
Burlington
Boston and Albany
The Maine Event
Syracuse
Boston and Portland
22nd Annual Boston Tea Party
Welcome to Boston Virtual ARTCC!
Boston Virtual ARTCC (BVA) is a free, immersive, and realistic air traffic control community for pilots and aviation enthusiasts. We provide air traffic control within the Boston ARTCC on VATSIM, covering several popular airports in the New England and Upstate New York regions. In addition, we have an active community of pilots who work with the controllers to create one of the most realistic air traffic control environments available online.
At BVA, you can train as a controller, participate in Wings Over New England, learn from other members in a communal environment, and more! At BVA, everyone is here to learn and happy to help.
If you're new to the community, learn more about us and submit a free application to join. If you're a member, sign in above for full access to the community's resources.
News From BVA
Letter to Airmen
Read about scenery, procedures, and other information that all pilots flying in our airspace should be aware of.
About BVA
Learn more about our integrated pilot and air traffic control community or submit a free application to join!
Feedback
We love feedback! Tell us how we're doing, what you like about flying with us, and how we can improve.
WINGS
Take a virtual tour of New England airports while gaining knowledge on flying within the ATC system.
Preferred Routes
Search for and find air traffic control preferred routes for popular airports in the region.
Charts
Find out more information on where you can get charts and other resources for flying in New England.
Time
Destination
Callsign
Remarks
10:20
Zurich
SWR365
En Route
11:00
Edinburgh
DAL2276
En Route
11:35
Frankfurt am Main
DLH423
En Route
13:50
St Louis
SWA646
En Route
14:05
Dublin
EIN1AW
En Route
14:30
San Francisco
JBU1833
En Route
14:35
Halifax
WAT577
En Route
14:55
Chicago
UAL1564
En Route
15:10
Mojave
DLH9922
Scheduled
16:12
Anchorage
PSV401
Scheduled
16:12
Atlanta
DAL329
En Route
Time
Origin
Callsign
Remarks
10:00
London
DLH25
Arrived
13:35
Houston
JBU1932
En Route
16:00
London
VIR775
Departing
16:45
Chicago
UAL1127
Departing